So, Mother's Day was quite awhile ago... I know, I know! BUT... I just got my official Mother's Day gift last week and boy oh boy, am I pumped!
Jon's been asking if I want a new washer/dryer for awhile now... but my standard response has been, "Let's just wait til we move." Because, as ya'll know... we've been looking at new houses for a good long while now!
Seeing as we're still in the same house, and seeing as our washer and dryer started fritzing around the same time... I announced that I was indeed ready for something new! But.. when Jon mentioned that he could fix the washer for less than $20... it was tempting to just keep what we had (til we move!) and save the cash-ola for something else.
My most wonderful husband had other ideas!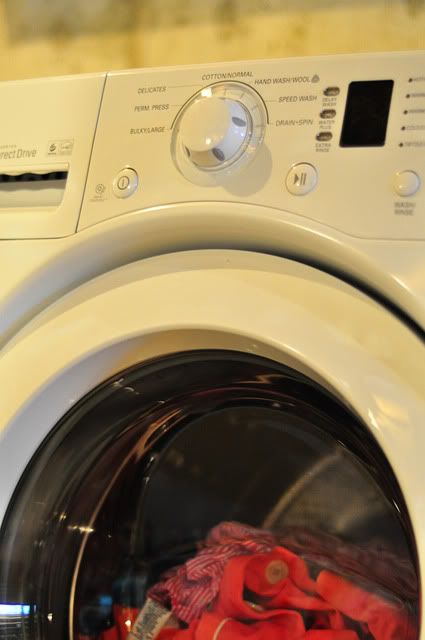 For Mother's day he (and the girls!) got me a new front load washer and dryer! I have NO DOUBTS the new duo will aid me in being a better mom! My girls should not have to witness the anger that rises up in me when I have to hand wring a whole load of soaking wet clothing that has been washed in the cold, cold, COLDEST of water! Or that kicking the washer actually does help it get back in gear! :) And the amount of time I save by not hang drying all of our laundry... it's amazing!
I could do without all the lights, beeping, and electronics ... but finding a good, reliable, plain Jane model is not so easy to come by!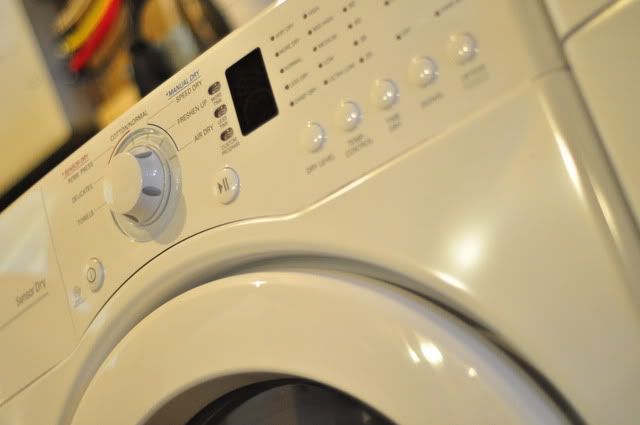 So lights, bells, and whistles it is!
Notice both the washer and dryer are full? Yeah, we've been really putting 'er to the test. Load after load after load...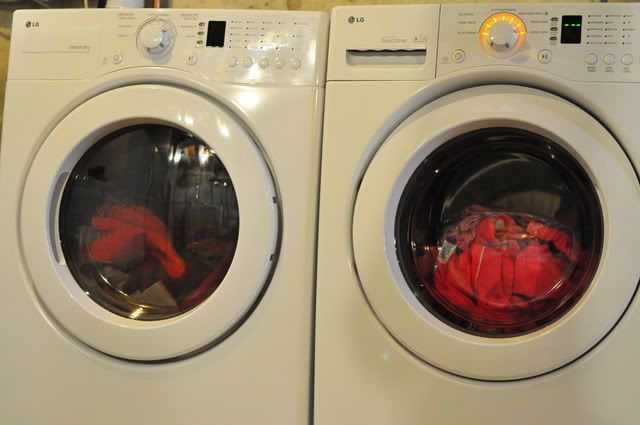 and so far I'm pleased with a capital "P"! Stains have come out that I figured were set for life... I'm CAUGHT up in the laundry department... and it's free entertainment for the girls to watch the clothes go round and round! :)
A win-win for all involved!